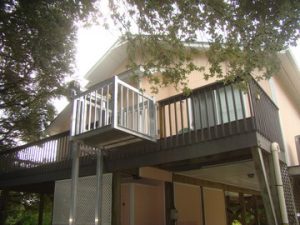 The contemporary beach houses are welcoming and look great when matched with the attractive vista of the beach. When you think of buying a beach house talk to the realtors and have them show you the latest designs. You can also check out the beach house designs online or in the local magazines. All beach houses are designed to offer fantastic beach views.
Those who love the beachside want to spend more time there and this is why when they have money they buy a beach house. The fresh and salty air does their mind and body good. There are windows and doors facing the sea so you can enjoy the views and also let the fresh sea breeze enter the house.  The entire house can be surrounded by glass windows for water views and for views of nearby streets.
You can also find beach houses with decks and pools. Sometimes the sun may get very hot and this will allow you to calm down in the pool. Some beach house owners like a garden near the poolside which keeps outdoors cool and relaxing. Beach houses have multiple floors. You can buy one with two or three floors to suit your budget. Some look very chic with overhanging balconies and lush interiors. The interior design of a beach house has its own expression. It depicts your taste and your lifestyle.
When you buy a beach house you can make extra money out of it.  Renting out rooms will bring you a regular income. Most homeowners only live in their beach house for a few weeks in the summers. Many vacationers are looking for rooms to rent on a weekly basis. They do not want to pay the high expense of hotel rooms or stay in a resort when they can live right on the beach for a lot less. Vacation rentals are a fast-growing trend. If you have not listed your beach house online as a vacation rental do it today.
Take pictures and add some nice descriptions to it to post online. Add your vacation home on Google maps so others can find it easily. Give your prospects a virtual tour of the property and the nearby locations. Your new property can be a good source of income if you present it well.
For the multi-story building, you will need to add a cargo lift to it, if it does not have one. This will allow the renters to move their luggage and groceries to the upper floors easily. When you make living in the beach house more convenient you are likely going to have more bookings. It is a good idea to hire maids to do the rooms. They can work promptly when the linen is transported between floors using the remote-controlled lift. The cage of the lift is 4' x4' and it can haul as much as 1000 lbs. Get a cargo lift that is manufactured locally so you do not have to worry about after sales service. Online you can find manufacturers and dealers who will help with the installation.